Lincoln Park, built in the era of mashies and niblicks, can still defend itself against today's oversized drivers and long balls.  Lincoln Park is strategically located mere minutes from historic downtown Grand Junction.
Walk the 9-hole golf course with its smooth, subtle breaking greens, or fine-tune your game on our 10-acre practice facility with driving range and 3 different practice greens.
With smooth-rolling, subtle breaking greens, it is a delightful place to test your golf skills. It has a full-service pro shop and snack bar. Rental pull carts, and golf carts are available. Lessons from PGA Professionals are available by appointment. 
Lincoln Park Golf Course has six sets of tees. The Black Tees are generally used by low handicap golfers and are a good test for even the most accomplished golfer. The Blue Tees are a good test, as well, and most of our Men's Club Members play from these tees regularly. The Red Tees are the tees that are most commonly used. High handicap golfers, ladies who want a little challenge, and middle school and high school junior golfers typically play from the Red Tees. Our Ladies Club Members predominantly use the Yellow Tees but are also used by senior golfers and little kids alike. We also offer Family Tees. These tees are designated by a disc in the fairway or tee box on the par 3's. We recommend these tees for young children and their families so the course will not play so long and the game will not be too challenging. The scorecard has yardage at the bottom for Level 1 and Level 2. Play golf as a family and have more fun!
Walking only after 5:33 PM
Golf Grand Junction Pass Rates
| | |
| --- | --- |
| Birdie Pass (Golf Pass) | $400 |
| Eagle Pass (Golf and Cart Pass) | $700 |
| Lincoln Park Annual Pass | $1,500 |
2023 Lincoln Park Public Rates
| | |
| --- | --- |
| 9 Hole | $10 |
| 9 Hole Cart Fee /seat | $12 |
| 18 Holes | $20 |
| 18 Hole Cart Fee /seat | $15 |
2023 Lincoln Park Passholder Rates
| | |
| --- | --- |
| 9 Hole | $8 |
| 9 Hole Cart Fee /seat | $6 |
| 18 Holes | $14 |
| 18 Hole Cart Fee /seat | $9 |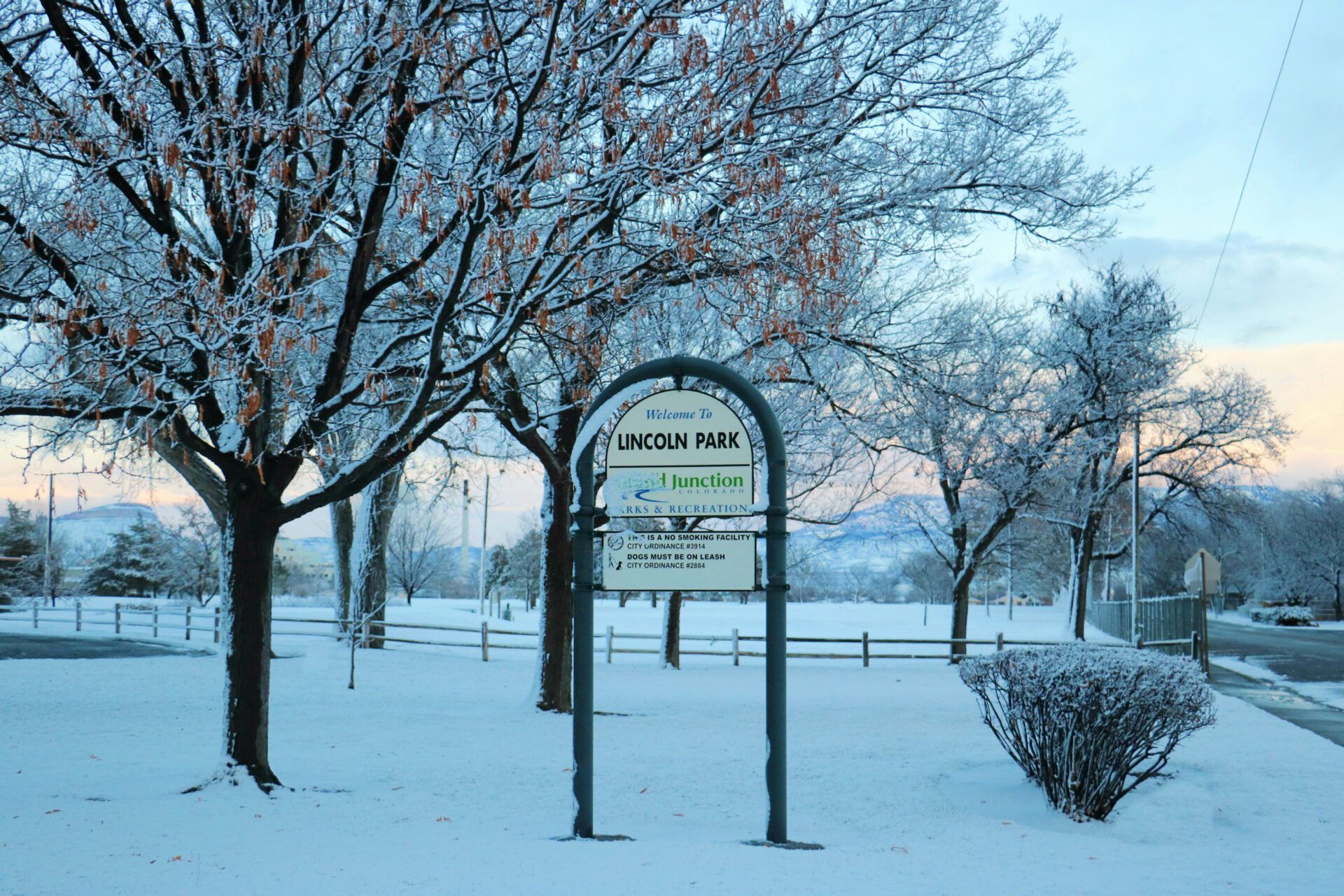 Tee Times
Check out our full schedule to find a time that works for you.